—
·
Alicante, Spain
·
4 Min read
Increments: Growth Habits & Routines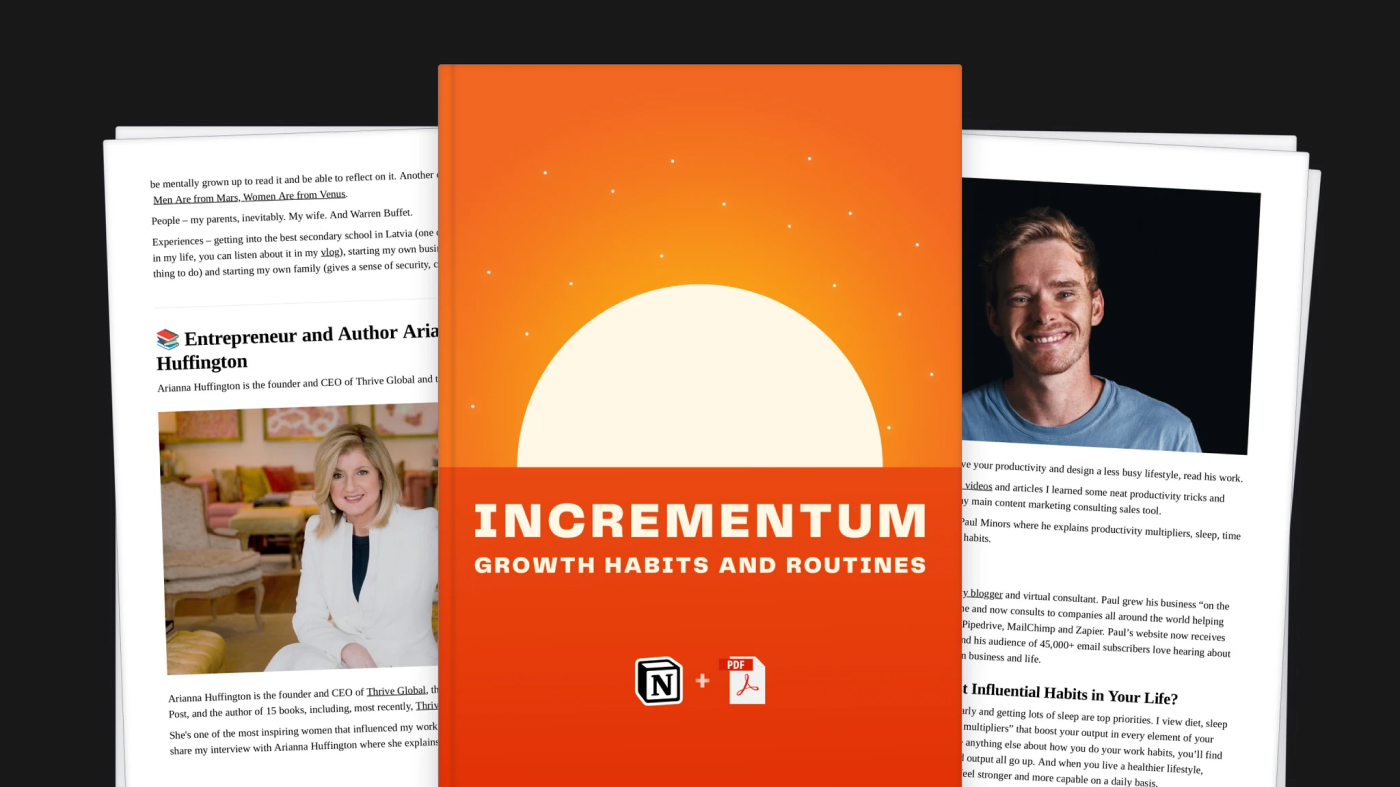 What does it take to reach the next level in life, work, and relationships?
It's all about growth. Incrementally becoming better at life, work, and relationships.
Habits, Routines & Tools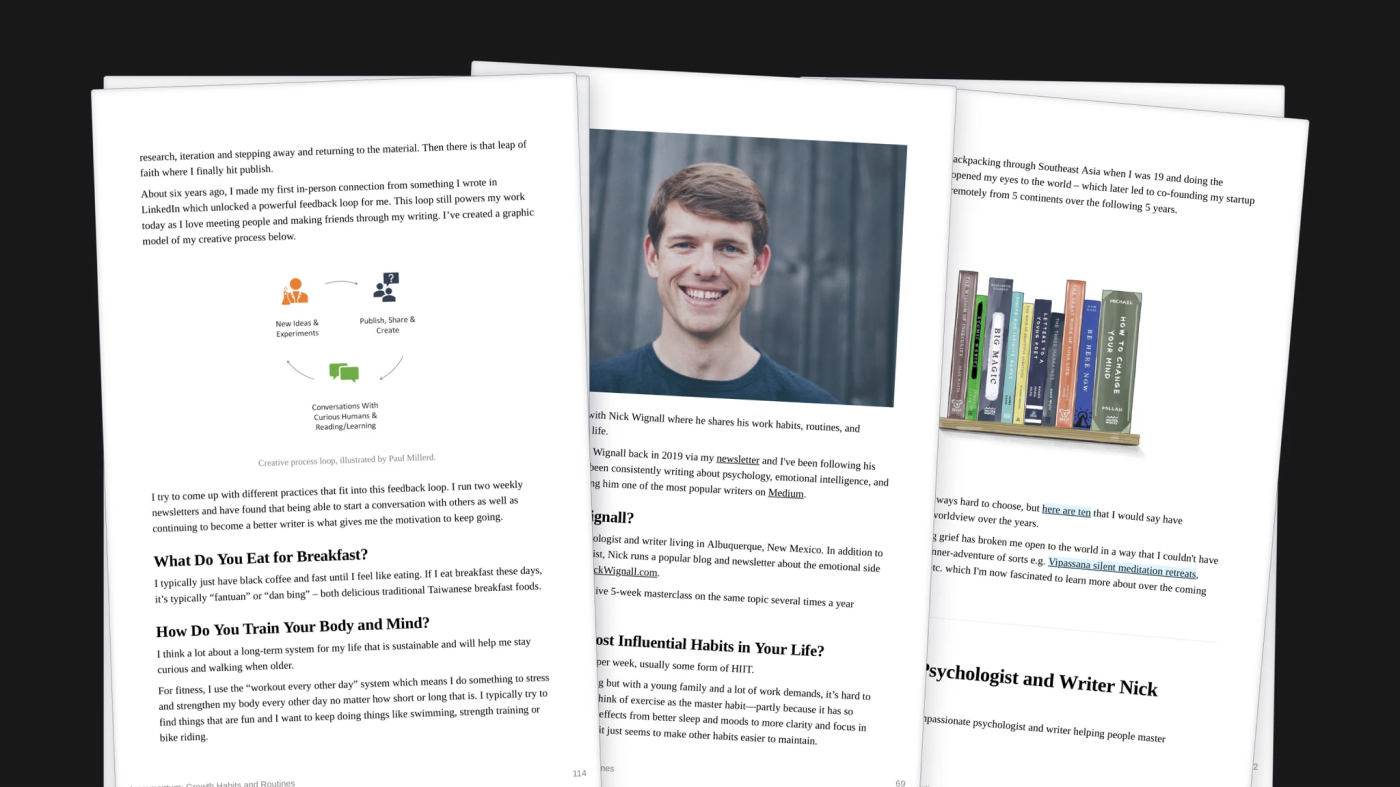 Successful entrepreneurs, writers, designers, marketers, athletes, scientists, philanthropists, and artists shared their ✍️ habits, ⏰ routines, and 📚 tools.
Featuring Inspiring People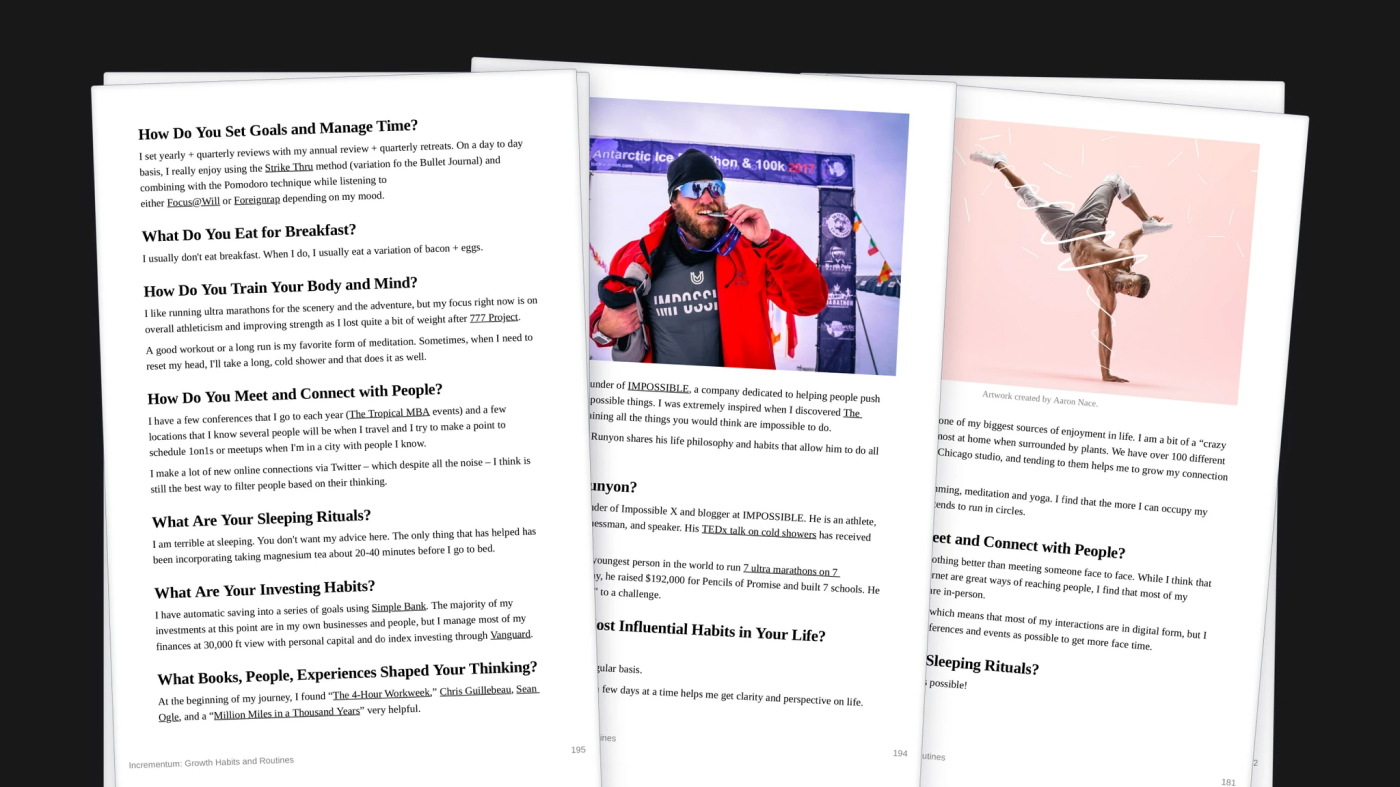 Arianna Huffington, Dan Ariely, Brian Dean, Richard Meadows, Paul Jarvis, Paul Minors, Ryan Robinson, Steph Smith, David Kadavy, among many other brilliant thinkers and doers.
Full list:
Max Deutsch
Andrew Henderson
Andrej Ilisin
Richard Meadows
Demir and Carey Bentley
Benjamin Spall
Brittany Berger
Shane Vitaly Foran
Spencer Fry
Matas Jakutis
Liam Martin
Sean Kim
Paul Millerd
Loretta Breuning
Patricia Parkinson
Ryan Robinson
Lydia Lee
Joel Runyon
What Do You Get?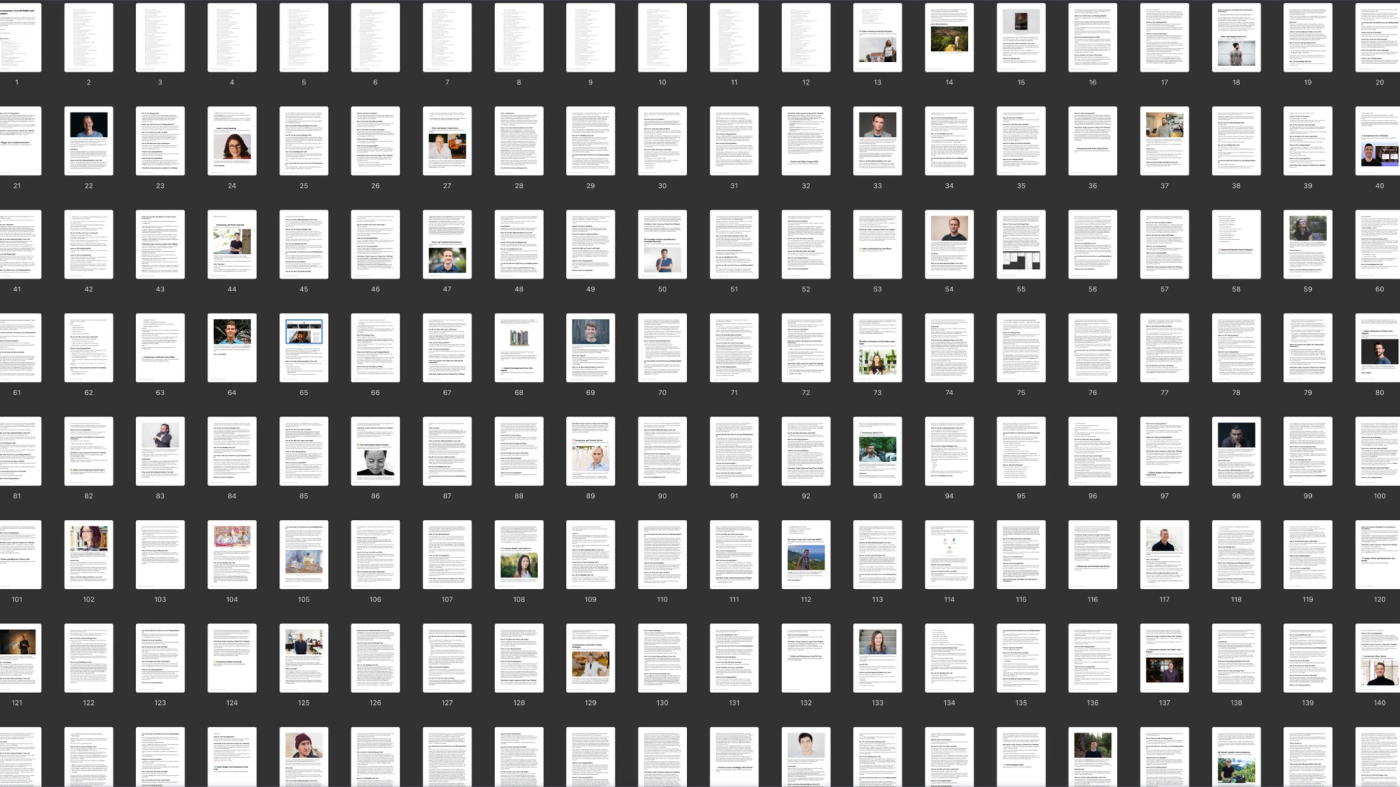 Once you buy, you'll get an instant access to PDF and a live Notion document where you can leave your feedback, suggestions, and ideas.
About the Author
Hi! 👋 I'm Tomas Laurinavicius. I'm a founder, marketer, designer and writer from Lithuania living in Spain. Learn more about me and what I do.