—
·
Panevezys, Lithuania
·
4 Min read
An Insider Look at Nomad Cruise, the Ultimate Nomad Experience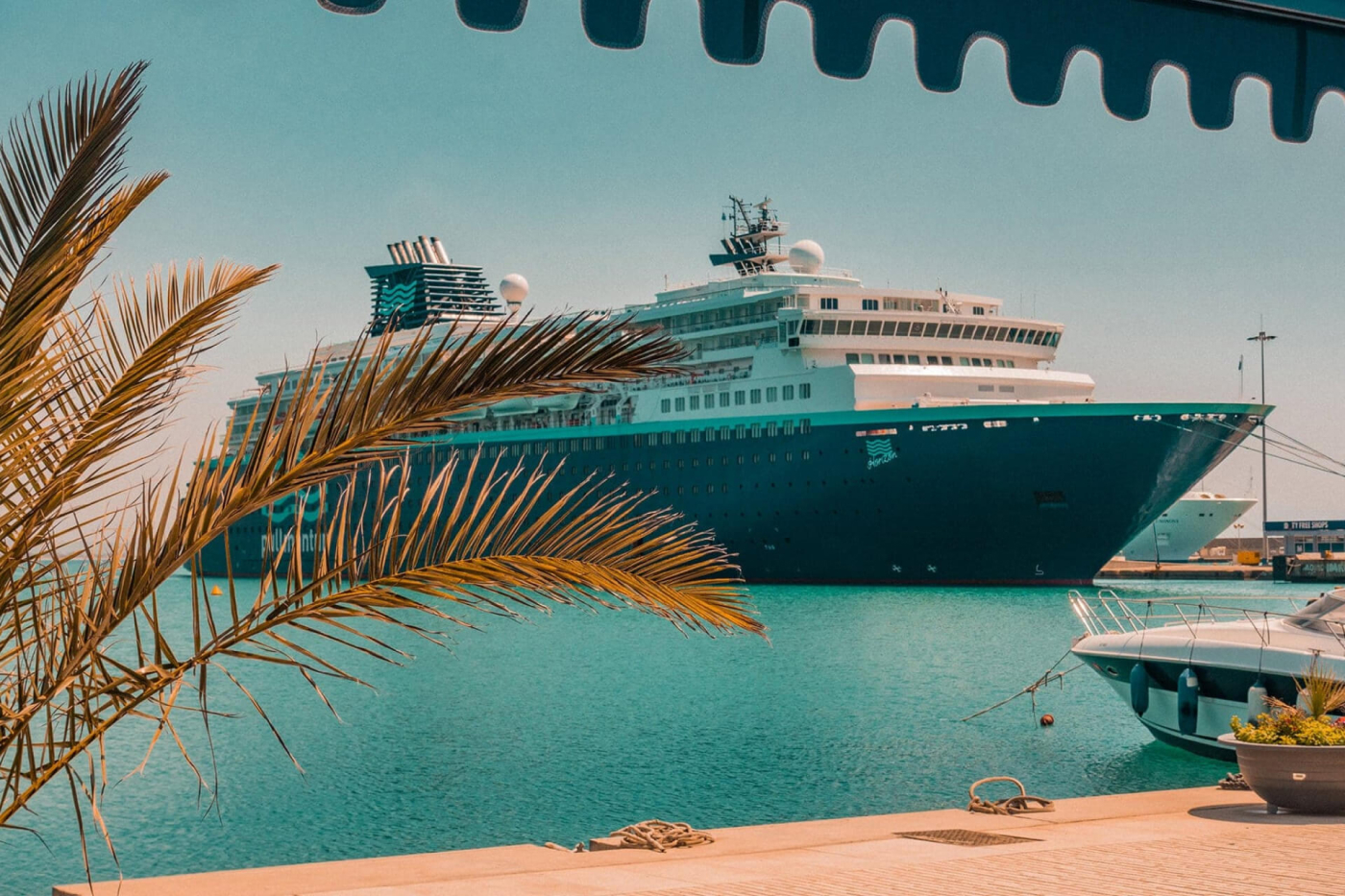 Here's what it's like to live in a bubble.
Nomadic lifestyle can be exciting at the very beginning. Sadly, humans are incredible at adapting and taking things for granted very fast. Once a dream, living on the beach, eating exotic food and sipping mojitos while getting work done eventually becomes a routine.
That's why people seek tribes. They tend to gather in groups of like-minded people. It's how our ancestors lived thousands of years ago and it's how we live today. Our fundamental need is to belong. To be accepted. To love and be loved.
Today, I want to share my experience on the Nomad Cruise, the ultimate nomad experience.
Nomad Cruise
The first time I heard about the Nomad Cruise was over a year ago. At that time, I was exploring Asia and never made it to Europe or Americas in time to catch the boat. But last summer I returned to Lithuania without a plan and wanted to explore Central and Latin Americas for half a year or so.
After 3 years of travels, my state of mind has changed. I was tired of traveling alone, I was bored of backpackers, I wanted to grow, I desired deeper connections, I aspired to invest in myself.
When researching new destinations I remembered the Nomad Cruise and was curious to find out if I could incorporate in my travels I checked the Nomad Cruise website and found the itinerary from Las Palmas, Spain to Colon, Panama. I was excited and sent my application right away. I got accepted and happily booked my spot.
I loved the experience so much, I traveled in Central and Latin Americas for six months until the next Nomad Cruise which for the first time introduced a route in the Mediterranean sea.
Here's what I learned hopping on two Nomad Cruise trips.
Learning Experiences
As the founder Johannes Voelkner puts it, "Nomad Cruise is a conference event for professionals who are location independent."
It's for people who are seeking growth and are obsessed with becoming the best they can be.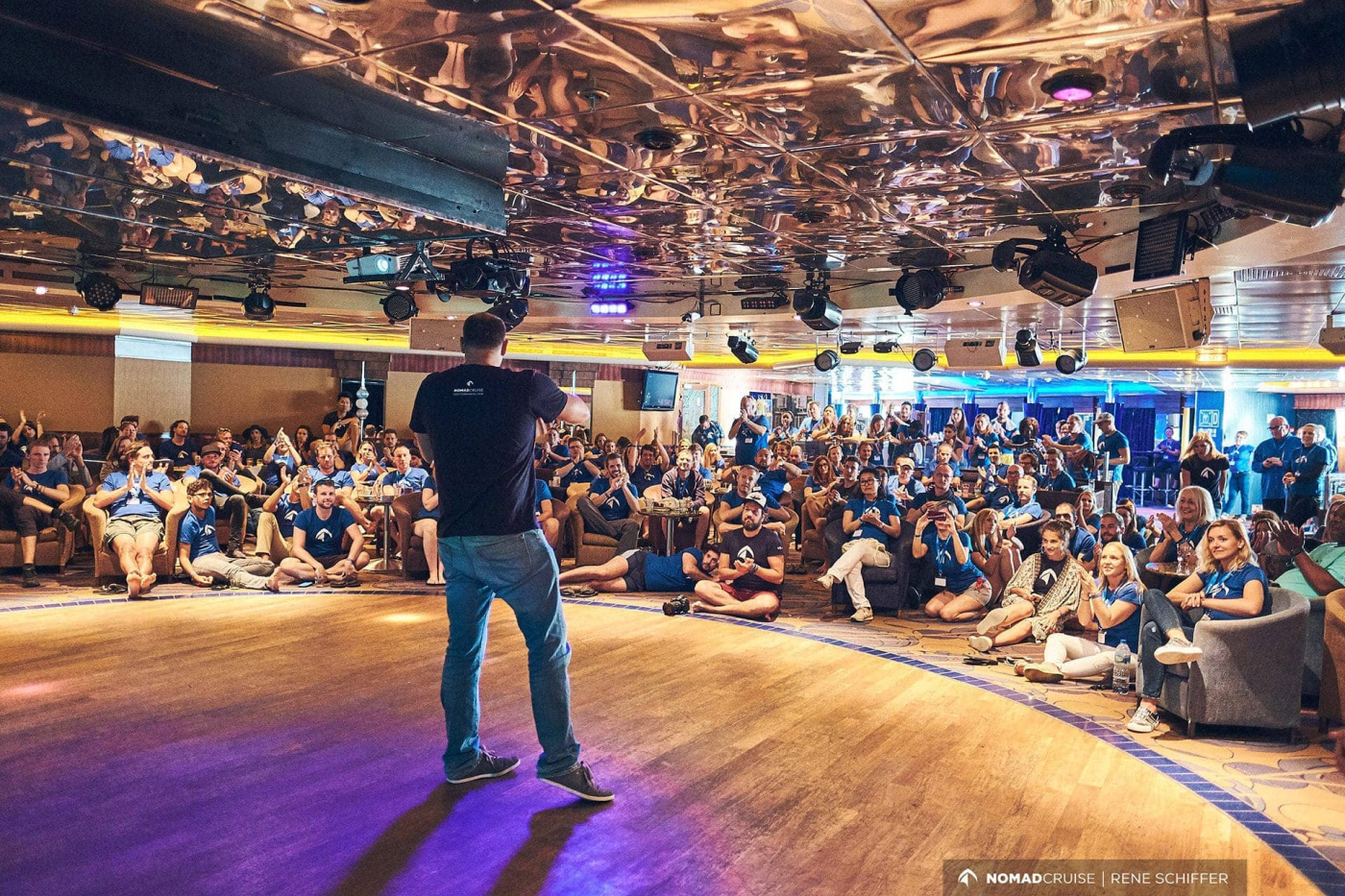 Johannes Voelkner, the founder of Nomad cruise on stage. Photo by Rene Schiffer.
Nomad Cruise team has done an amazing job gathering inspiring speakers and workshop facilitators. The program is diverse and designed to not only inspire but provide practical knowledge. The goal is simple, to show how to improve a location independent lifestyle. You are free to choose from a variety of topics you want to learn. Topics range from psychology, passive income, investing, cryptocurrencies to health, productivity and more.
The biggest takeaway for me is learning to communicate. Everyone on the cruise has their own story, strengths and weaknesses, failures and successes, fears and dreams. It is easy to ignore people and stay in your comfort zone but why not stay at home then?
On my first Nomad Cruise, I went crazy as I was so excited to meet so many people. I didn't know how to behave and a mix of excitement and alcohol made me a loud and sometimes obnoxious party monkey. As a result, I offended and hurt some people. I let my ego take over and ruin the experience for people who didn't find my behavior entertaining.
I'm thankful for people who stepped forward and told me that what I was doing wasn't exactly what I would like to be known for. Since then, I decided to work on improving my self-awareness to better understand when I cross the line and alienate people.
Without such experience and supportive community, I wouldn't be able to look at myself and decide who I want to be and how I want to treat people.
After my first Nomad Cruise, I joined the WiFi Tribe and traveled across central and South America for six months where I connected deeply with very special people.
Breathtaking Destinations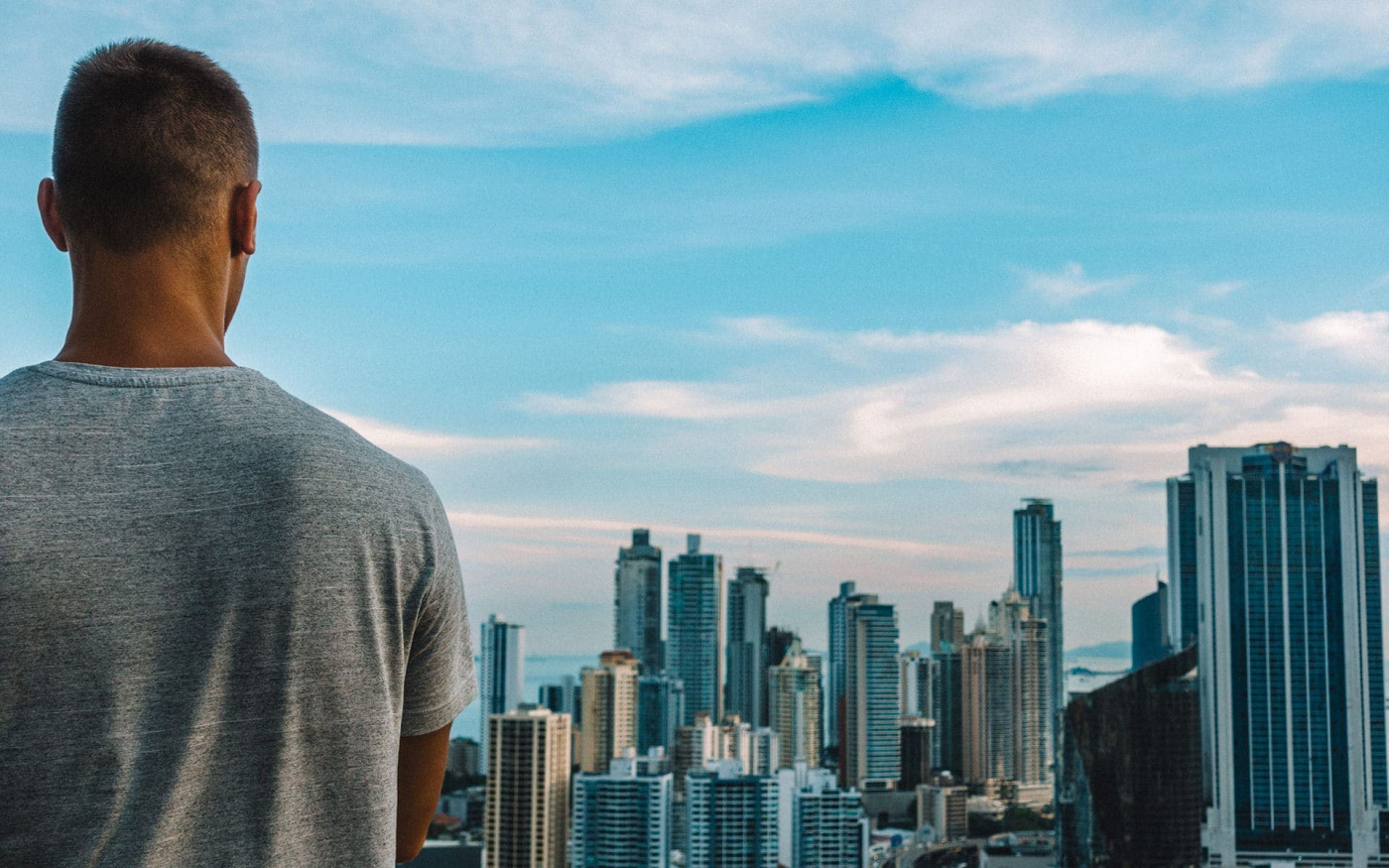 Overlooking Panama City.
One of the most attractive features of the Nomad Cruise is visiting exciting digital nomad destinations. That's the main reason people become nomads. Being able to travel to exciting places and seek new adventures turns into addiction. Cruises take you places you wouldn't normally go to.
Think remote islands and beautiful coastal towns that are usually under the radar. On my two Nomad Cruise trips, I visited Spain, St. Kitts, Aruba, Curacao, Panama, Malta and Greece.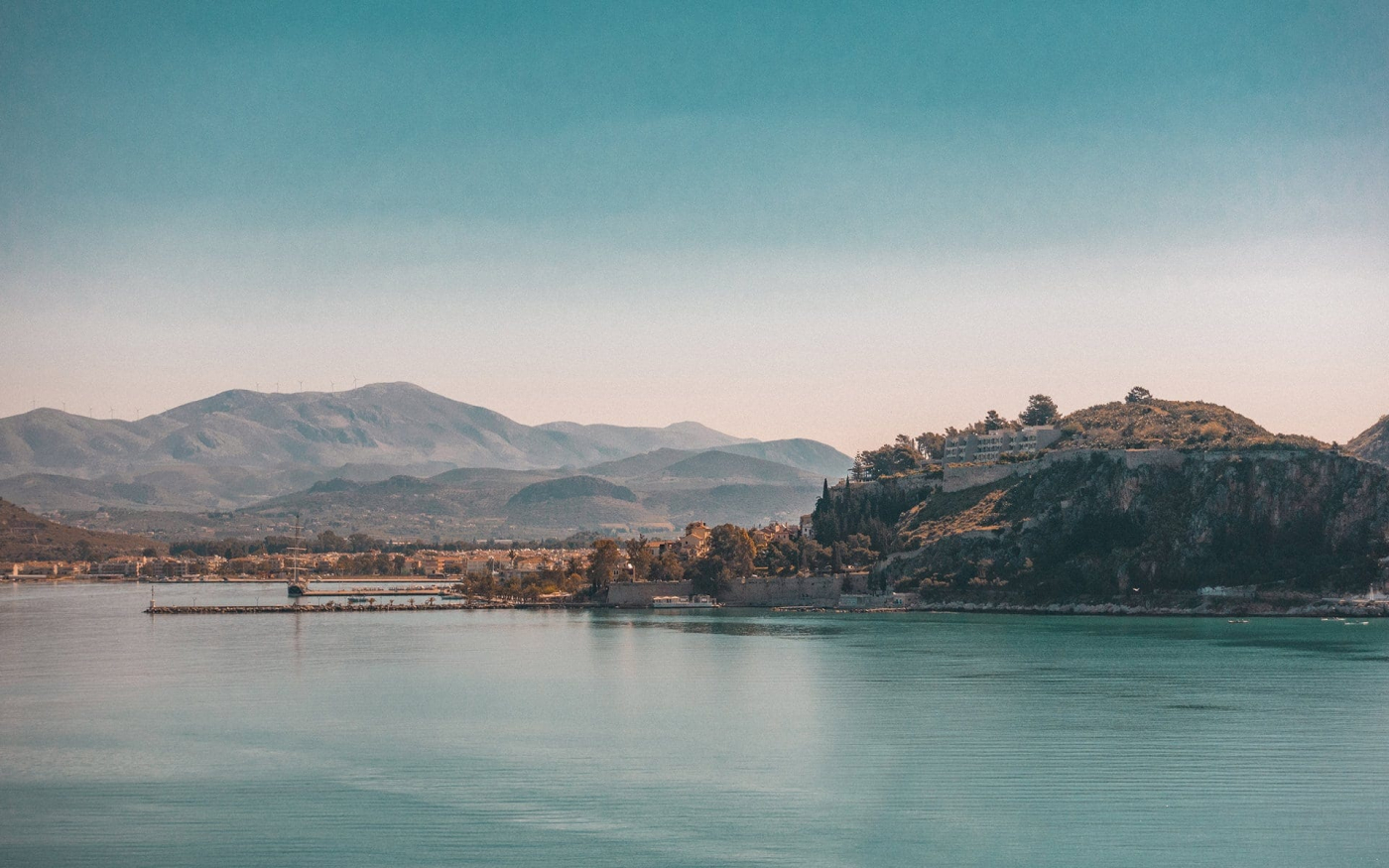 Nafplion, Greece.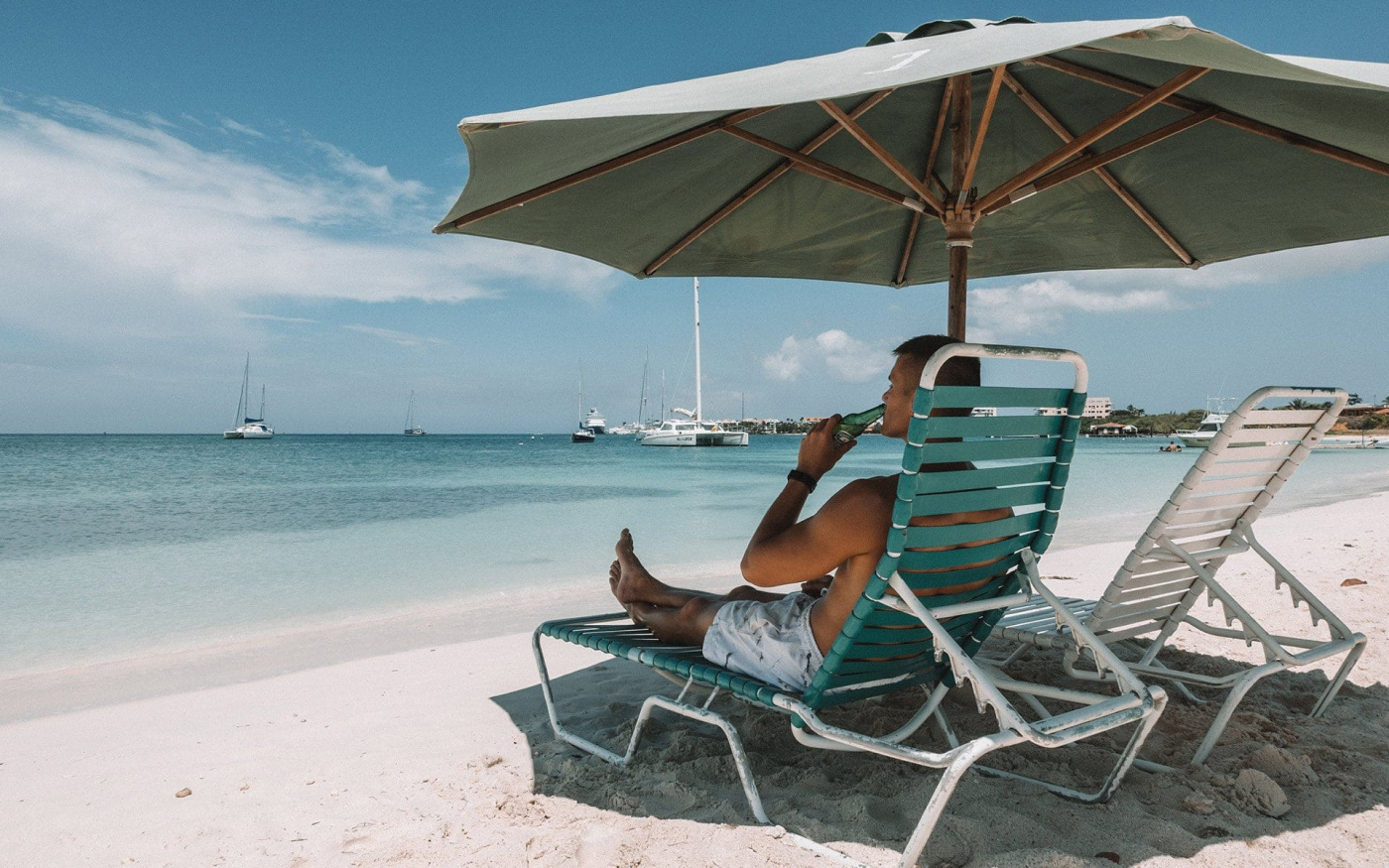 Aruba.
Other than just visiting places you get to do fun stuff like the hike up the mountains, rent scooters or ATVs and drive around, get to try local food and drinks and chill out on the beach or cafes before heading back to the cruise ship.
Lifelong Friendships
Nomad Cruise means different things to different people.
Some see it as a crazy party, some see it as a business networking event, some see it as a holiday. For me, it's an opportunity to connect with like-minded people and make new friends.
I'm grateful for the privilege and opportunity to join two cruises back-to-back. I met incredible people who accepted the way I am, challenged my beliefs and inspired me to become better.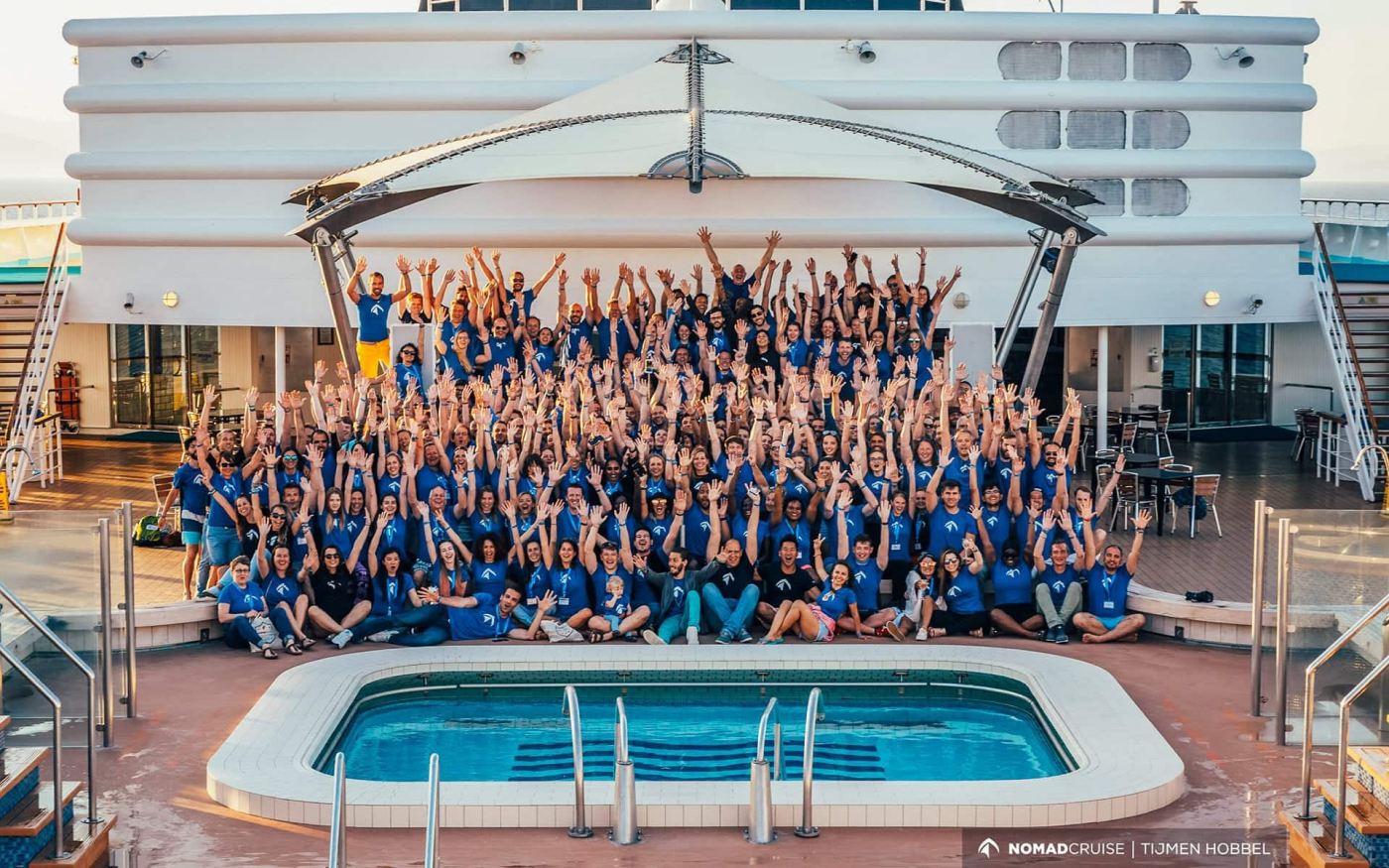 Nomad Cruise participants. Photo by Tijmen Hobbel.
It's impossible to meet and get to know everyone and it's not the point. Life is about making choices. Making sacrifices. You want it or not, you have to cut people off so you can engage and get to know someone. I was lucky to meet a bunch of funny, intelligent and kind people that I call my true friends.
These friendships turned into masterminds, inspiring chats, business, travel plans and a podcast.
Seeing new places is fun but is nothing compared to connecting to people you meet in these places.
All-Inclusive Madness
Both of my Nomad Cruise experiences were all-inclusive, meaning unlimited food, drinks and fun. Moreover, you get access to all the talks, selected workshops, meet-ups, a network of like-minded people and freedom to design your own experience.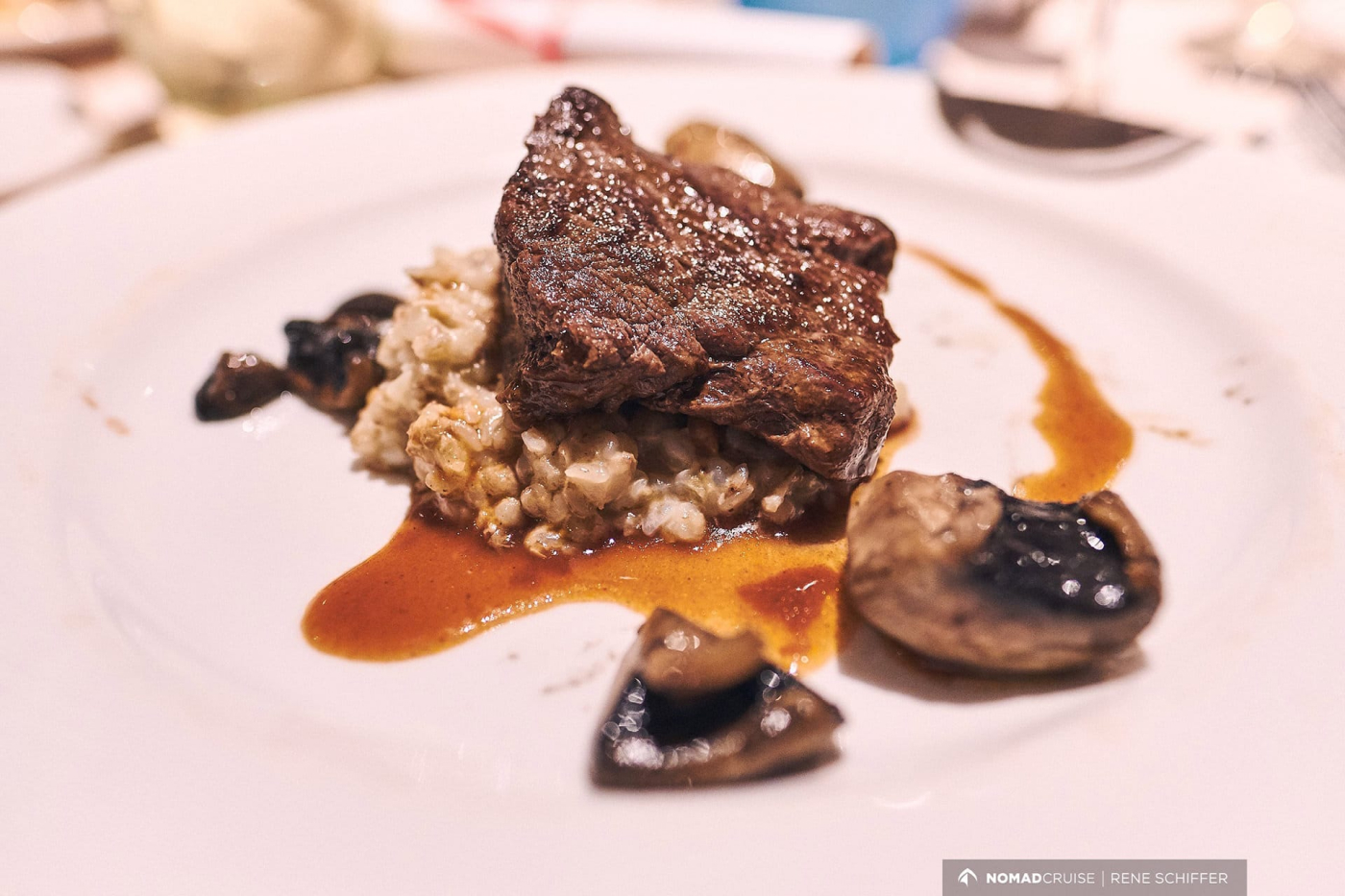 Nomad Cruise comes with all-inclusive food and drinks. Photo by Rene Schiffer.
You don't have to do everything, there is no strict routine so you can decide yourself what you want the experience to be.
You can wake up early and do yoga, you can hit the gym and relax at the sauna, you can read your favorite book with a morning cup of coffee and get inspired at the morning talk session. You can choose to eat healthy, connect with people that resonate with you and take it easy chatting with people by the pool.
Or you can go crazy and indulge in all the food the boat has to offer, you can go and party with the animation team of the cruise, you can go and get to try all the wine at the dinner table and then dance off your demons at the night disco until the sun comes up, then sleep until lunch and miss most of the activities just to recover for the sunbathing session with a cocktail to help you ease the hangover.
I've done it all. I enjoyed my time in silence. I loved one on one conversations with people, I enjoyed breaking a sweat in the gym, I felt good eating healthy and I had a lot of fun going crazy at the disco and having too many shots.
It's all up to you. Self-awareness and knowing your limits is crucial on the Nomad Cruise and that's something the organizers emphasize at the welcoming speech.
Finding Your Tribe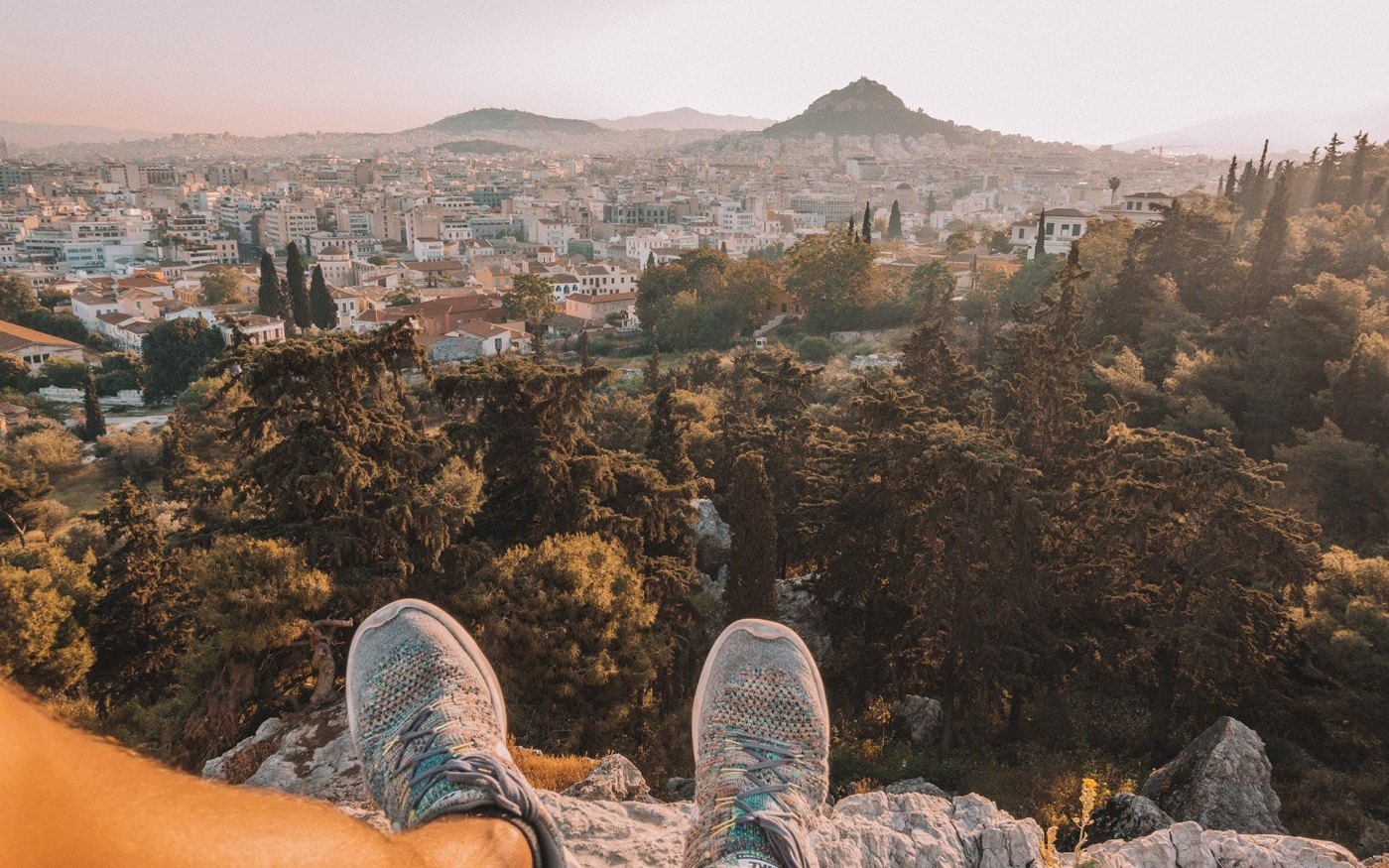 Influencer style photo shot in Athens, Greece.
Life is not an event. It's a never-ending process. The same thing is with the Nomad Cruise. As the organizers like to say, it's just a beginning. A beginning of new friendships, adventures, businesses and relationships.
As I mentioned at the beginning, all of us are seeking for our tribe. Someone who likes and dislikes the same thing as you do. Seeking a group of people who can make you feel safe, accepted, challenged, inspired and loved.
The nomadic lifestyle is novel and fun but at some point, you start seeking something deeper. Deeper meaning, relationships, focus, time off, relaxation, restoration, creation. You seek comfort and commitment, you seek to build and be a part of a community with shared values. Global citizenship is the next step. You start thinking globally, better understand how your actions and decisions affect local economies, mindsets and behavior of people. You understand the power you have and start applying it to selfless causes.
Conclusion
Hopping on the Nomad Cruise is definitely one of the best decisions I've ever made. I'm grateful for the ultimate nomad experience that allowed me to better understand myself, find true friends and visit beautiful destinations.
If you're tired of hostel hopping consider taking one of the Nomad Cruise trips that can turn into a journey of a lifetime.